Legacy Family Office Shortlisted for the 2019 Family Wealth Report Awards
Posted on December 12, 2018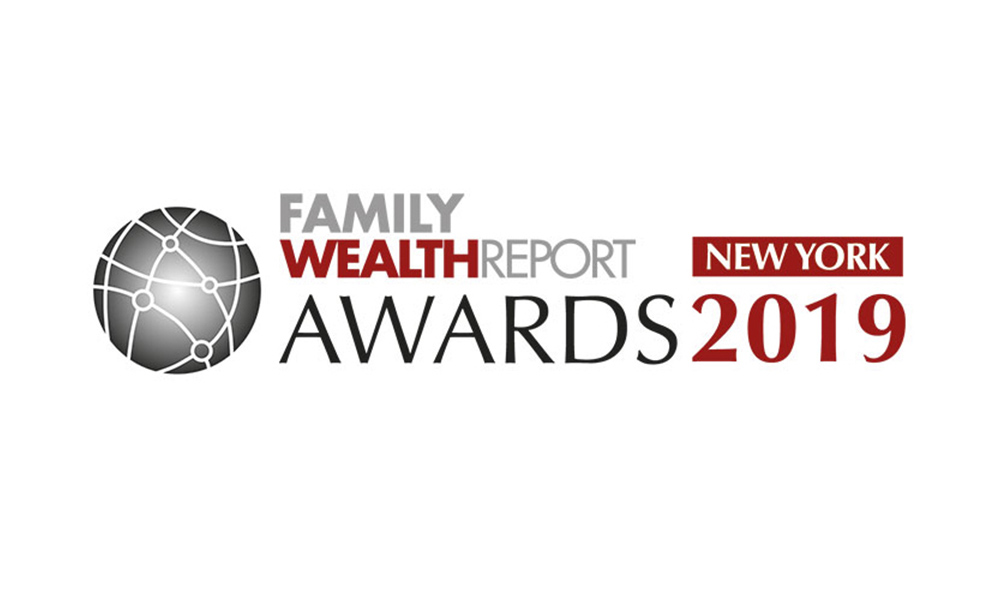 We are pleased to announce that Legacy Family Office has been selected as a finalist for the 2019 Family Wealth Report Awards in the Wealth Counseling category.
The Family Wealth Report Awards set both organizations and individuals apart from their peers by recognizing achievement and showcasing top class performance and innovation.
The awards are judged on independence, integrity, and genuine insight rather than specific quantitative performance metrics. There are two judging panels for the awards: a panel of trusted advisors to judge the private banking categories and another panel of private bankers to judge the advisor categories. The two panels are in place to ensure confidentiality and to avoid conflicts of interest.
Commenting on the firm's shortlisting, Legacy Family Office Founder and CEO Tamara Surratt says, "Our firm is focused on building meaningful relationships, combined with providing sophisticated solutions to help families preserve and grow their wealth. It's an honor to be shortlisted for the Family Wealth Report Awards for the second year in a row."
Winners will be announced during an awards dinner, which will be held in New York, New York on March 20, 2019 at the Mandarin Oriental.
About ClearView Financial Media Ltd ("ClearView")
ClearView Financial Media was founded by Chief Executive, Stephen Harris in 2004, to provide high quality 'need to know' information for the discerning private client community. London-based, but with a truly global focus, ClearView publishes the Family Wealth Report group of newswires, along with research reports and newsletters, while also running a pan-global thought-leadership events programme. With teams based in New York, London, Singapore, Switzerland, South Africa, and Malaysia, the company is one of the fastest-growing media groups serving the financial services sector.
Important Disclosure:Third-party rankings and recognition from publications are no guarantee of future investment success. Working with a highly-rated adviser does not ensure that a client or prospective client will experience a higher-level performance. These ratings should not be construed as an endorsement of the adviser by any client. Rankings and recognition are based on information prepared and submitted by the adviser.

Legacy Family Office is registered as an investment adviser with the State of Florida. The firm only transacts business in states where it is properly registered, or is excluded or exempted from registration requirements. Registration does not constitute an endorsement of the firm by the Commission nor does it indicate that the adviser has attained a particular level of skill or ability. The firm is not engaged in the practice of law or accounting. All investment strategies have the potential for profit or loss. Hyperlinks in this article are provided as a convenience and we disclaim any responsibility for information, services or products found on websites linked hereto.