Giving is Good. Smart Giving is Great!
Posted on December 05, 2018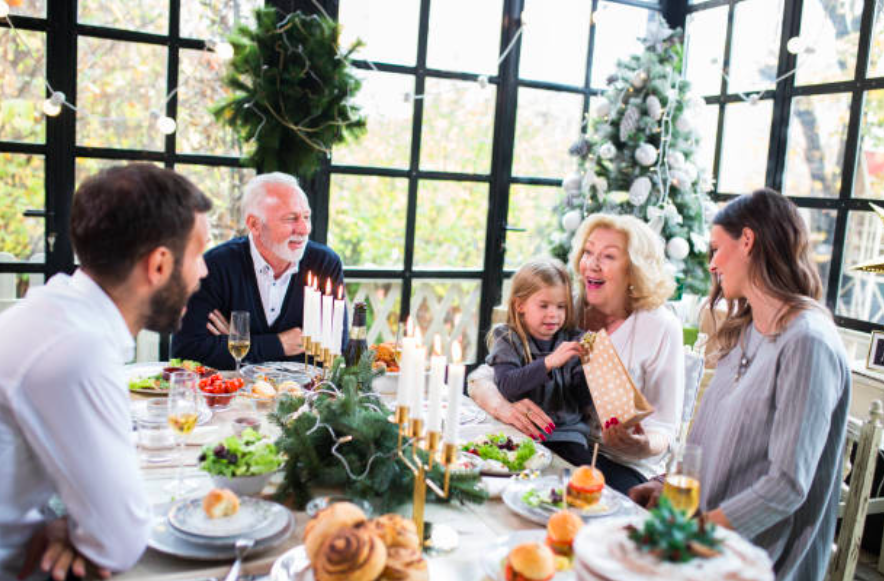 The year-end holidays are a time of reflection that often inspires many people to reach out to those who are in need. To qualify for a tax deduction in 2018, donors must make their yearly giving decisions by December 31st. As a result, a tremendous amount of charitable giving occurs between #GivingTuesday, which is the Tuesday after Thanksgiving, and the end of the year.
If you choose to participate in the year-end charitable giving season, then we encourage you to take the time to ensure that your donations are doing the most good for the causes you care about. To assist you in conducting your due diligence, we encourage donors to ask themselves the following four questions before giving, both at year end, and throughout the year:
Does the charity match your passion and values?
As you consider which charities to support this year, remember there are close to two million of them. That means you don't have to settle for an organization that doesn't perfectly match your values and philanthropic goals. No matter what cause you want to support – whether it is feeding the hungry, saving the environment, or finding a cure for a particular disease – there's a charity out there that matches your intentions. Take the time to find it and confirm (not just assume) it offers the programs and services that match your charitable goals.
Is the charity fiscally responsible, ethical and effective?
Before you give to any charity this holiday season:
Examine the charity's finances (Annual Audit Report, Tax Return, Financial Budget). Financially healthy organizations – those that are both financially efficient and sustainable – have a greater ability to accomplish their charitable mission.
Ensure the charity is accountable and transparent. Charities that are an open book and follow good governance practices are less likely to engage in unethical or irresponsible activities.
Look for signs of effectiveness. The charity's ability to bring about long-lasting and meaningful change in the world is the key reason for their existence and for your donation, so make sure you find evidence of its impact.
Do you trust it enough to give without strings attached?
Donors often like to designate their contributions for specific projects and purposes (make restricted gifts). While this may sometimes be appropriate to achieve your philanthropic goals, it can limit the organization's ability to fulfill their mission and do good work. Take the time to research your charity so that you can trust them. Then consider making an unrestricted gift so the charity has the flexibility to respond to changing demands for its services and to spend the money where it is most needed to continue their day-to-day good work.
Passionate donors support their favorite charities for the long haul. They see themselves as a partner in the organization's efforts to bring about change. Let the charities you support know about your commitment so they  can plan effectively and integrate you into the mission.
Does the organization have strong leadership?
Good charities usually have strong leaders, so look for a charity with a dynamic, proven leader. Organizations with high turnover usually struggle, and the inability to retain quality leadership is often a red flag for instability.
Finally, while it can be wonderful to be inspired by social media, we encourage you to do your homework. Social media such as Twitter, Facebook, YouTube, and blogs can deliver heart-wrenching images and information about a need to your computer or phone. While these applications can be a powerful tool to inspire you to help, don't blindly give via these platforms. Take the time to investigate the organizations to ensure you're supporting a healthy nonprofit.
If we may assist you and your family in achieving your philanthropic goals, please give us a call.  We wish you nothing but the best in all of your charitable endeavors this holiday season. Happy Holidays from all of us at Legacy Family Office!
*Source – CharityNavigator.org "Holiday Giving Guide"
Important Disclosure:Third-party rankings and recognition from publications are no guarantee of future investment success. Working with a highly-rated adviser does not ensure that a client or prospective client will experience a higher-level performance. These ratings should not be construed as an endorsement of the adviser by any client. Rankings and recognition are based on information prepared and submitted by the adviser.

Legacy Family Office is registered as an investment adviser with the State of Florida. The firm only transacts business in states where it is properly registered, or is excluded or exempted from registration requirements. Registration does not constitute an endorsement of the firm by the Commission nor does it indicate that the adviser has attained a particular level of skill or ability. The firm is not engaged in the practice of law or accounting. All investment strategies have the potential for profit or loss. Hyperlinks in this article are provided as a convenience and we disclaim any responsibility for information, services or products found on websites linked hereto.