Recommended Reading: The Rise of Women as Philanthropic Family Leaders
Posted on May 21, 2018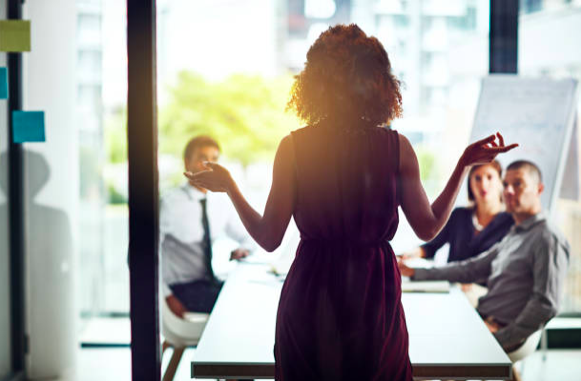 From time to time, we come across helpful articles by others that help to explain a best practice in family wealth. We think it is important to share these ideas and best practices among the families we serve.
One of the topics we have been discussing lately is the impending wealth transfer. While we have focused on the intergenerational transfer of wealth in the coming decades, there is another transition underway that also has important implications: the ever-increasing amount of wealth controlled by women. This recent article in Trusts & Estates explores this shift and how it relates to women's rising role in philanthropy.
"In the coming decades, the amount of wealth controlled by women will outpace that of men. This represents a significant shift in the philanthropic landscape," write authors Amy Castoro and Kathleen Loehr.  "With increased earnings and education, women have demonstrated an increased focus on philanthropy. Women are giving more and influencing more philanthropy. Repeatedly, studies find that women have a greater inclination to giving than men."
While there are many obvious benefits to this increasing focus on philanthropy, there are also more subtle benefits. One example the authors explore is the positive benefits an increased focus on philanthropy has on a family and its ability to sustain its wealth throughout multiple generations.
"Philanthropy can be a means to increase levels of trust and communication in a family, provide a platform to better prepare the inheriting generation to be responsible managers of wealth and create alignment for the purpose of the wealth," Castoro and Loehr write.
The full article in Trusts & Estates, which is a publication of WealthManagement.com, is available to subscribers here.
read article
Important Disclosure:Third-party rankings and recognition from publications are no guarantee of future investment success. Working with a highly-rated adviser does not ensure that a client or prospective client will experience a higher-level performance. These ratings should not be construed as an endorsement of the adviser by any client. Rankings and recognition are based on information prepared and submitted by the adviser.

Legacy Family Office is registered as an investment adviser with the State of Florida. The firm only transacts business in states where it is properly registered, or is excluded or exempted from registration requirements. Registration does not constitute an endorsement of the firm by the Commission nor does it indicate that the adviser has attained a particular level of skill or ability. The firm is not engaged in the practice of law or accounting. All investment strategies have the potential for profit or loss. Hyperlinks in this article are provided as a convenience and we disclaim any responsibility for information, services or products found on websites linked hereto.